Our Mission
Making the funnest stuff on Earth takes a team of energetic and creative individuals who coordinate to deliver quality products that put smiles on the faces of our young (and young-at-heart) customers, wherever they are.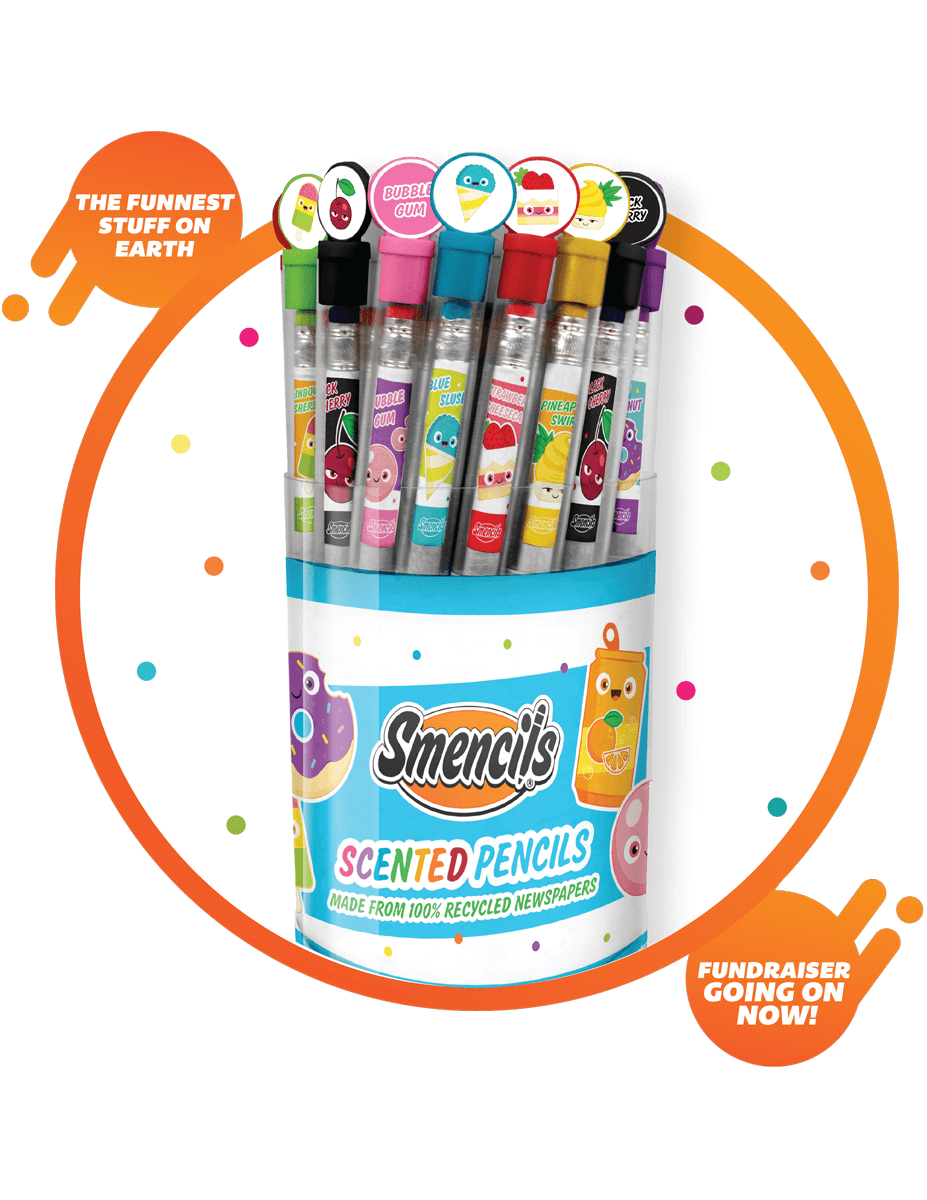 How It All Started
We've partnered with some great companies like Disney, Marvel, and Crayola to merge their popular characters with our creative designs.
In an effort to disrupt non-nutritional food fundraisers, the company started out selling Smencils to schools for fundraising, raising millions of dollars for schools across the country. Smencil products became an instant hit with students of all ages and became a fun and healthier alternative to candy-driven fundraisers. Following the success of Smencils, The Smencil Company transformed into Scentco Inc.
Over the years, our product line has evolved into many other innovations like pens, crayons, stickers, and plush. More recently, we've introduced some of our best sellers yet with our first two unscented series: Plush Crush and Air Dough. And there are a lot more products in the works! You can find our products online and at a local distributor.